I saved the best for last today!!! This is Ms. Trittnie Sampey and she is just amazing. Yes…I said it….AMAZING….I'm going to post each image we did of her FREE Kirk Voclain Photography Extreme 2019 Senior Model Shoot and explain to everyone why she did such an AMAZING JOB as one of our Models!!!
This whole session only took just a few moments but the images are just so good. Noting this first image we did of her by our special tin wall, inside our studio.
Notice how the lighting on her face just raps around and makes her skin glow. This is one of the coolest things about knowing how to light a High School Senior for your senior pictures. On top of that, notice how Ms. Trittnie leaned her body and made this image just so much fun to look at. This is what you get when you combine a awesome model and a great photographer. You end up with crazy awesome Senior Portraits!!!!
Next, we did this new radical effect. Now, it takes years and years of experience to pull off and image like this. The background really is not there!!!! Check it out:
This background is just not really there!!! It's just a plane white background. But with radical vision and mad crazy photoshop skills, you end up with an image that is beyond spectacular!!!! Put on top of that an AWESOME MODEL who knows how to pose and how to smile and hold….CRAZY COOL IMAGE…….Thank you so much Trittnie for being so awesome!
Now check out this awesome image of Trittnie….it's all her….just great model and great posing!!!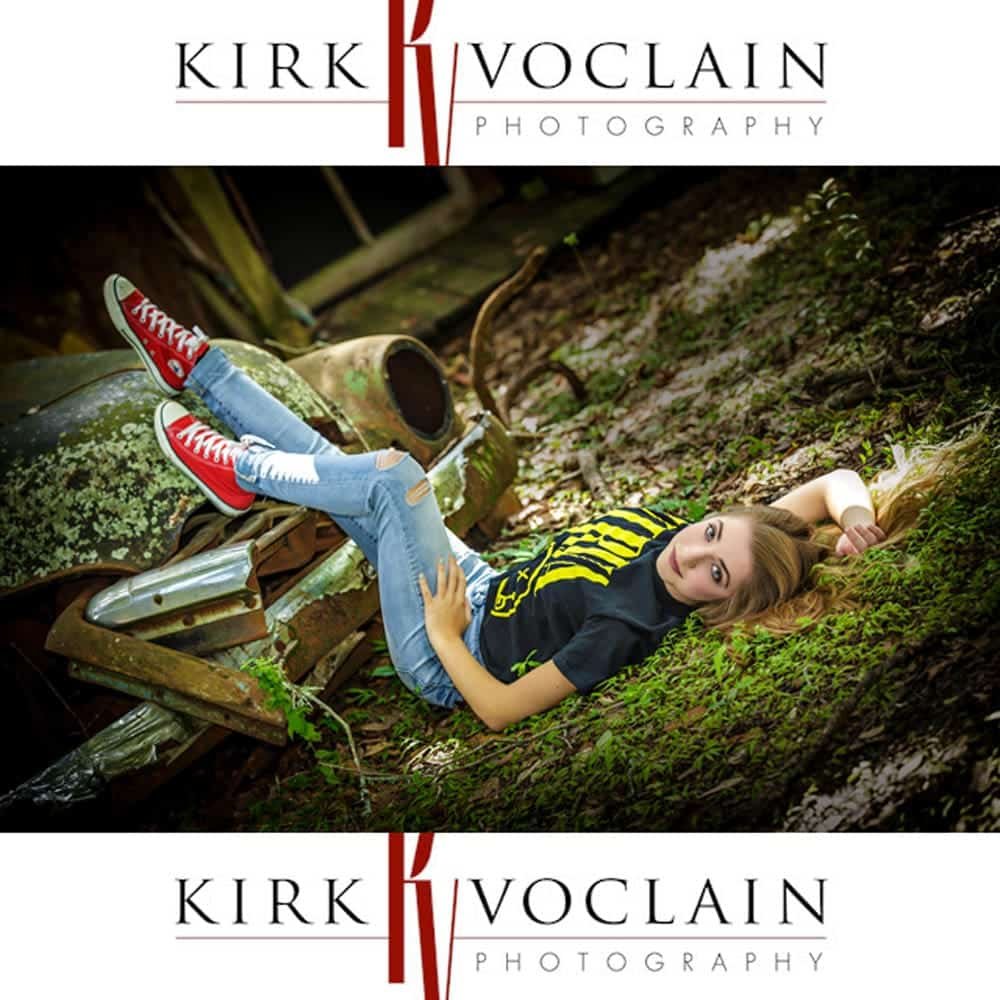 As a photographer, when you have an awesome model who knows how to pose and knows what to do, you can focus on the lighting and angles and such. A small little tilt of the camera is what makes this crazy awesome image just so much fun to look at. But, beginning photographers are just too scared to do fun images like this. They are just straight…and boring. Don't setting for boring….get the best senior picture ever with Kirk Voclain Photograph.
The last image we did of Ms Trittnie, is just so sweet and pleasant. But there are some subtle little things in the lighting that I want you to look at: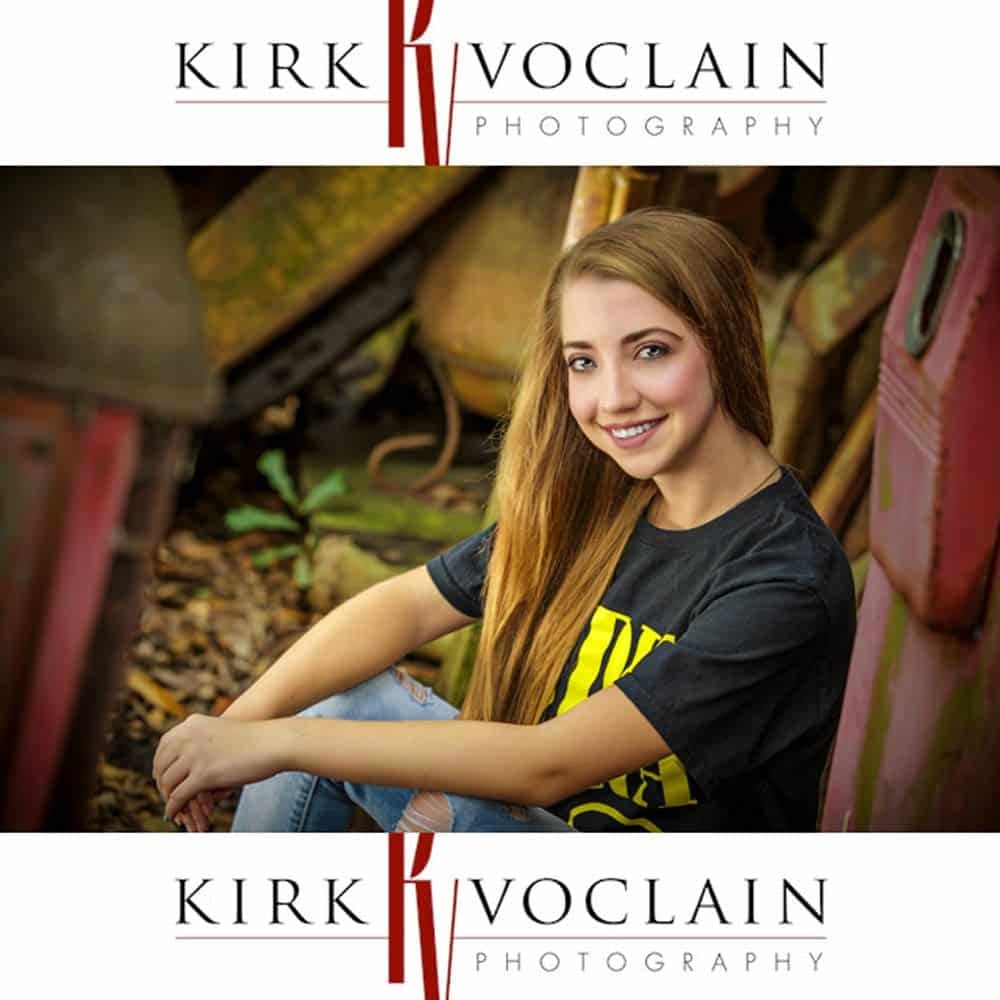 Awesome pose….just the kind of thing you want to hang on your wall! But what I want you to take note of is the neat way the light falls on her face. Notice how her face show both highlight and shadows. What I mean is bright areas and dark areas. This is why this image is just so sweet and nice. A flat image on your computer screen will look all even and, well….FLAT. That is what photographers who do not have any experience will give you…..FLASHY FLAT images that are just boring to look at. Don't setting for second best. YOU ARE THE BEST…so demand the best for your High School Senior Pictures.
We want to be your High School Senior Photographer. We are booking up fast for October and we do not want you to miss out on the 1/2 Price Special So BOOK NOW!!! Call us:  985-851-4314
Check out our image on our web site and decide for yourself who is the best photographer in town….in the parish!!! IN THE STATE OF LOUISIANA!!!! Hahahahahhaha fun…..:  https://kvphoto.com
You can even book your session now ONLINE:  https://kvphoto.setmore.com