Virtual staging is a revolutionary technology that has transformed the real estate industry. It involves using computer-generated images to create realistic visualizations of a property's interior. Unlike traditional home staging, virtual staging does not require the physical placement of furniture and decor. Instead, it offers a cost-effective and efficient way to showcase a property's potential to potential buyers. In this essay, we will discuss the benefits of using virtual staging in real estate photography.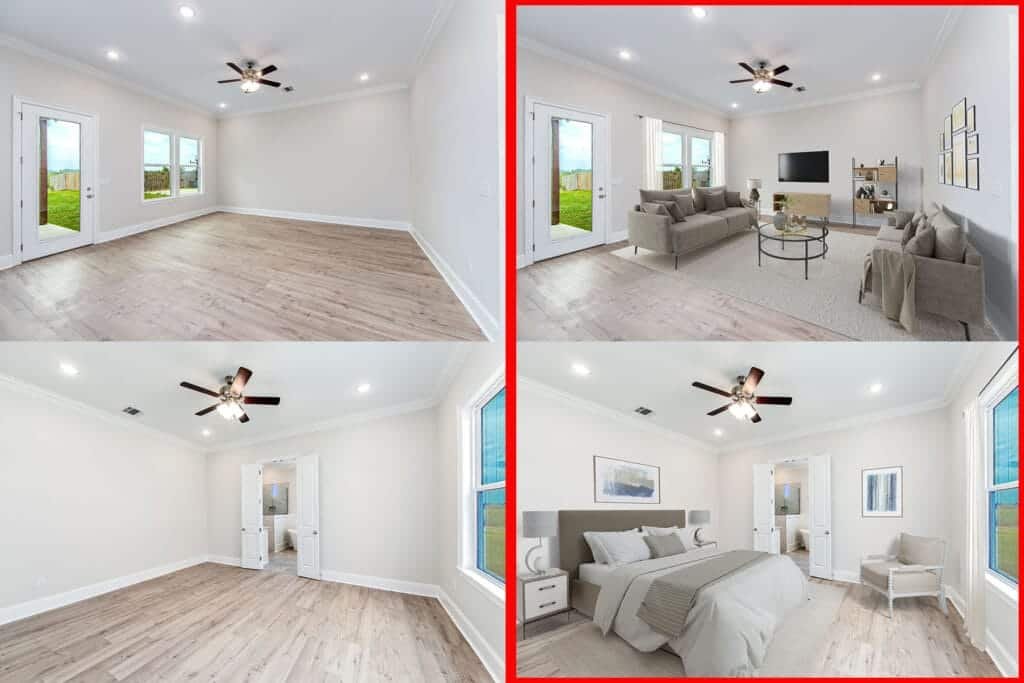 One of the main advantages of virtual staging is its ability to enhance the appeal of a property. By adding furniture, artwork, and decor to a room, virtual staging can help potential buyers visualize themselves living in the space. This can be particularly helpful for vacant properties that may otherwise appear cold and uninviting. Virtual staging can also help to highlight the unique features of a property, such as high ceilings, a fireplace, or a stunning view.
Another benefit of virtual staging is that it can save time and money for both real estate agents and sellers. Traditional staging requires the rental and delivery of furniture and decor, as well as the cost of a professional stager. Virtual staging, on the other hand, can be done quickly and easily with the click of a mouse. In addition, virtual staging allows for the creation of multiple design options, offering buyers a range of possibilities for the same space.
Virtual staging can also help to eliminate distractions and focus buyers' attention on the key selling points of a property. By removing clutter or distracting features, virtual staging can create a more polished and professional look for a property. This can help buyers to see the potential of a property more clearly and make a more informed decision about whether to make an offer.
Overall, virtual staging is a powerful tool that can help to showcase a property's potential and make it more appealing to potential buyers. By enhancing the visual appeal of a space, saving time and money, and eliminating distractions, virtual staging can help to make the selling process more efficient and effective. With its ability to create a range of design options and highlight unique features, virtual staging is quickly becoming a must-have tool for real estate agents and sellers alike.
We would love to help you sell more of your properties. Give us a call and let's talk about Virtual Staging!!!!! 985-688-2100