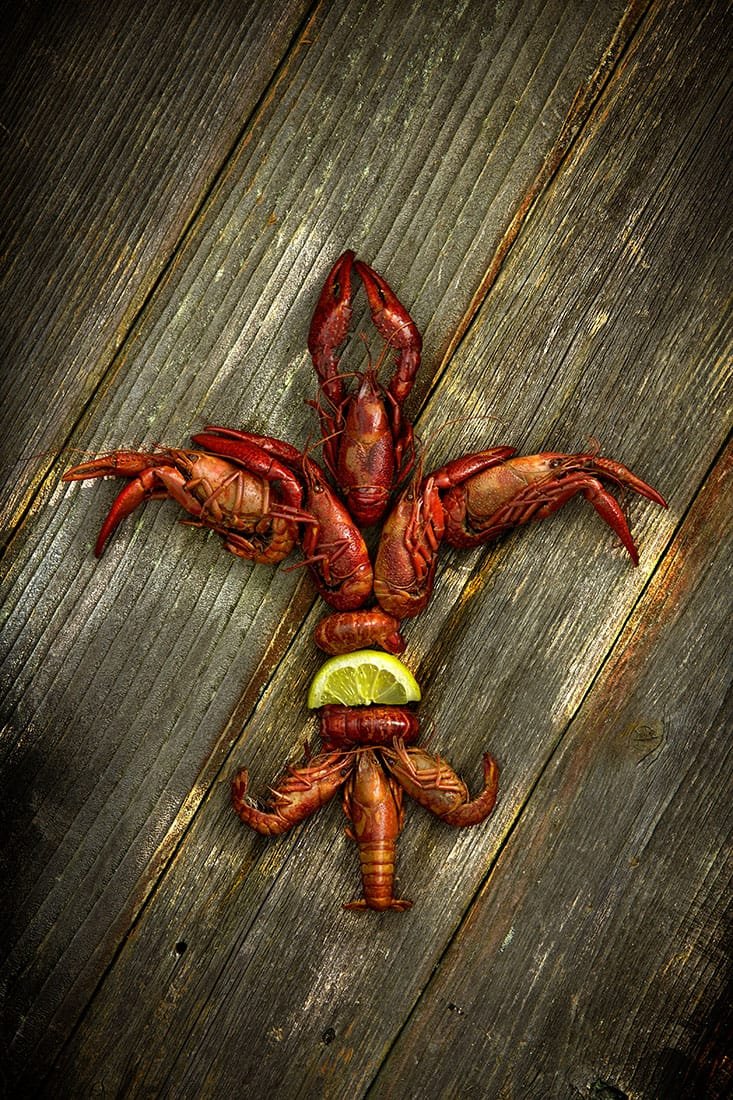 Art in Louisiana has to include crawfish! Seafood is one of the corner stones of being in the south. When you make that seafood into some fine Louisiana Crawfish Art, well then you have really got something special.
Top that nice Louisiana Crawfish Art off with a Fleur-de-lis and you have a marriage made in heaven! The New Orleans Saints are home town heroes and everyone in Louisiana loves them. If you see a Fleur-de-lis, you think of the New Orleans Saints. This awesome piece of Louisiana Art would be perfect in your home. If you would like to get a copy, check out our web site here:  https://art.kvphoto.com
Purchase Louisiana Crawfish Art
Everyone loves Louisiana crawfish art and we want you to be able to have it all the time with you! So if you like Crawfish, and you like ART….then you will like my Louisiana Crawfish Art and you should like it on a T-Shirt, go here:
https://www.zazzle.com/crawfish_fleur_de_lis_t_shirt-235744155537404294?CMPN=emc_en-us_ProductCreationForStore_Html&rf=238643723346386514&lang=en
We have a huge selection of products that you can check out on or Zazzle Page here:  https://www.zazzle.com/kirkvoclainart
Here in Houma, Louisiana, we really do not have any fine art galleries like they have in the Big City of New Orleans. However, with the use of the internet, this awesome Louisiana Crawfish Art can be brought to you!!! Our Fine Art Gallery for all of our Art is located here:  https://fineartamerica.com/profiles/kirk-voclain.html
Also, if you would like to have some original pieces of Louisiana Crawfish Art, you can check it out here: https://www.saatchiart.com/kvphoto
Keep watching my blog posts and my special web site for more additions of my art. I promise to have a huge selection soon, so keep watching. Currently I'm working on a collection of Louisiana Oilfield Art. It is promising to be a huge hit and something to really look for. I can't wait to finish my collection!!!